Meet Our Leaders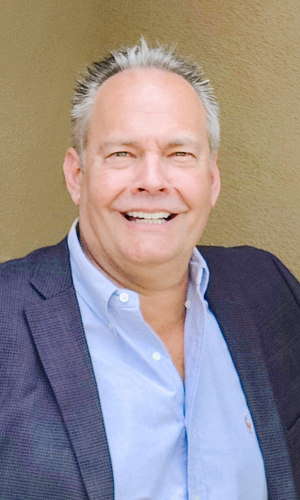 Bob DeLean has been an investor with ATI for more than 11 years and currently serves as the organization's Chairman. He spent eight years as a Senior Equity Analyst with Morgan Keegan & Co., Inc., a wealth management and capital market firm. It's now part of Raymond James Financial Inc. Since moving back to Arizona in 2004, Bob has made 28 angel investments in early-stage and startup companies, the majority being based in Arizona. Bob is an outdoors enthusiast who enjoys road trips and spending time in nature.
In the summer of 2022, he and his life-partner Maria took a five-week driving trip through various National Parks, including Arches, Grand Tetons, Yellowstone, and Glacier National Park. They love wildlife and were fortunate enough to see a handful of black bears during the trip. Locally, Bob enjoys hiking through the Phoenix Mountain Preserve and seeing the occasional rogue coyote. He is also an avid mountain biker, but it never feels like he gets out enough. Bob loves to read (although the nightstand book pile is always growing), and is an expert coin collector.
How long have you been a member of ATI and what inspired you to join?
11 or 12 years ago I heard about a 2-day investment event happening in North Scottsdale or Cave Creek. I decided to attend to see what it was all about. Arizona Tech Investors Forum (ATIF) was having a meeting on Day 1, followed by an Invest Southwest meeting on day 2. As a former stock analyst, I had a lot of experience in the public equity markets. The private sector market of start-ups? Not so much. Nonetheless, it was right up my alley - these were my people. Turned out, this was the very meeting where (former ATI President) Jim Goulka was taking over the leadership from former Chairman Paul Winandy. I met with Jim to learn what it was all about and have been a member of ATI since. I love being a part of the ecosystem, meeting with entrepreneurs, investors, and really smart people. I also love using our investments to contribute back to the Arizona economy and driving Arizona business, which creates jobs right here in our community.
Do you have any tips or advice for new members?
There is a tendency among new angel investors to fall in love with the first pitch they see and write a big check. Do not do this. Remember, angel investing is a high-risk asset class and diversification is important. There will be many investments that don't work out and I recommend that new angel investors start by making lots of small bets first. By spreading your capital across 20-30 different start-ups, you increase the likelihood of catching one that becomes a 6x, 10x, or 20x return.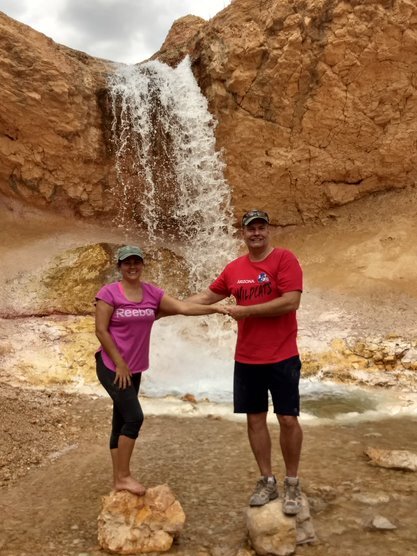 If I could offer a second piece of advice, it is to see as many company pitches as you can. Become active within the ecosystem and meet as many entrepreneurs as possible. I've found that exposure to more ideas and founders helps to shape my own investment process.
What advice do you have for founders or companies looking for funding?
Clearly communicate your business plan. It's surprising how many pitches we receive that fall flat simply because we can't decipher "what" the business actually does. Explain the business to me as if I'm four years old…especially if your organization is a highly technical product/service. You might be an astrophysicist with incredible accolades in your field, however I am not.
During the pitch, the questions you receive from the group will illuminate how well your audience understands your field. And, your answers will allow you to dive deep into your area of expertise when appropriate.
Second, understand what investors are looking for.
What problem are you solving?
Is it a real problem?
Yes, you think you have a better solution, but can you really convince others that are going to risk their own capital that it's better?
Do you really understand your competition?
How big is the market?
How much of your personal money is in the company? (This gives investors an idea of your walk-away pain.)
Wait, you want me to fund your dreams, but you have no personal stake in the business? Yes, every company has sweat-equity, many of us want to see your own hard-earned cash invested in the business as well.
What has been your biggest professional achievement?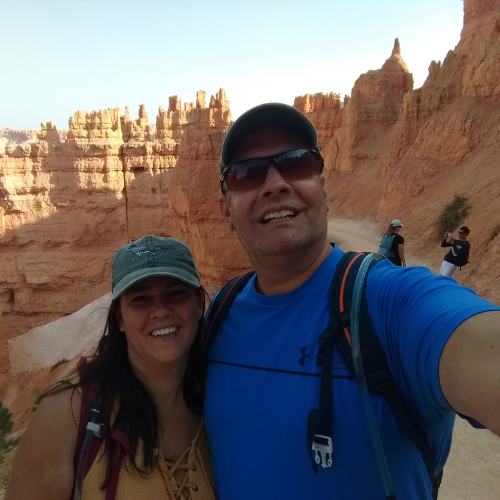 As a sell-side stock analyst I was selected three consecutive years by the Wall Street Journal for their annual "Best On The Street" list. These awards went to the analysts finishing in the top 5 within their sector for both stock picking and earnings accuracy. My sector was Recreational Products and Services.
The rankings were (and I believe still are) compiled based on raw data, which was very meaningful to me. It was a true measure of performance. Other industry awards such as Institutional Investors' All-America Research Team (which I never won) have historically been popularity contests.
What is a fun fact people don't know about you?
I usually tell people to choose between any combination of these :)... I'm Italian despite no vowel at the end of my last name. I've seen ZZ Top in concert about 12 times. I'm an expert numismatist. I'm a pretty talented tradesman and an excellent electrician. I'm not talking about hanging your ceiling fan here. I could install your 200 amp service and wire your entire new house all to code. I guess I'm cheating a little bit as my father was an electrical contractor in Tucson. I worked for him for several summers back in high school.
IF YOU ARE INTERESTED IN KNOWING ATI IN-DEPTH