News
Phoenix entrepreneur creates RexPay app to cure medical bill mayhem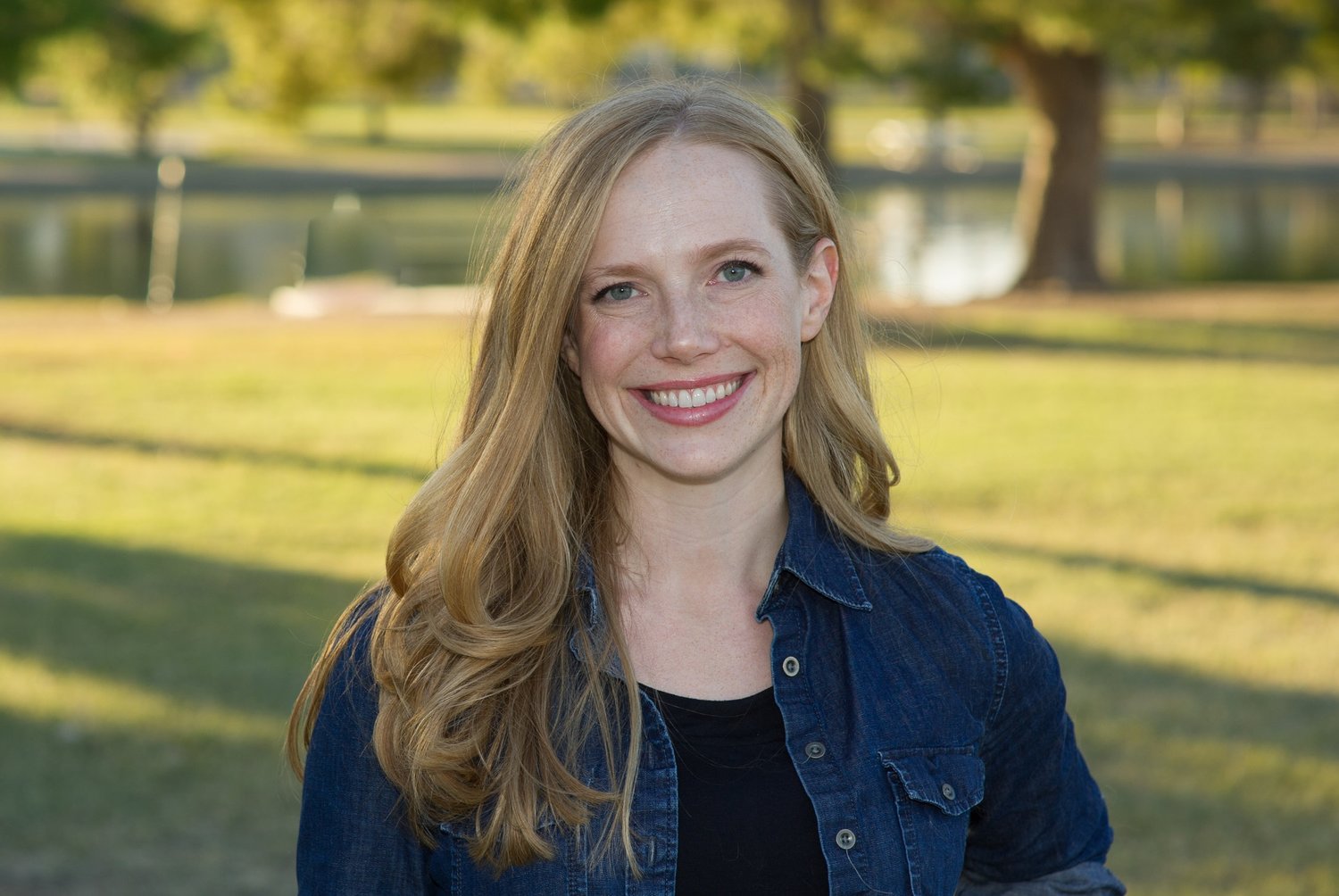 Above: Rachel Mertensmeyer, CEO and founder of RexPay, created the app in 2018 after being a patient herself in 2016 with a severe injury.
RexPay is rescuing patients from medical bill mayhem through its convenient app.
RexPay, an app where patients can pay their medical bills in one place that launched in November 2019, is helping alleviate pain points and stress related to paying medical bills.
Rachel Mertensmeyer, CEO and founder of RexPay, created the app in 2018 after being a patient herself in 2016 with a severe injury. "I had over 38 medical bills across 11 different healthcare provider systems and over $10,000 in personal out of pocket costs," Mertensmeyer said. "So I had to try to understand the confusing bills and felt the pain of trying to navigate and understanding what I owed and when I owed it and what was an explanation of benefits versus a bill, and then frustration of experiencing fragmentation and the difficulty of paying multiple bills across different payment portals and not having a convenient way to track all my medical bills in one place easily."
With RexPay, Mertensmeyer hopes that difficulty will be a thing of the past. In addition, she said most healthcare systems provide payment plans for patients and because she wasn't aware of that, ended up using her credit cards to finance her debt, creating a financial burden.
"So when I realized that there were payment plans available that I didn't know about, and then I realized I was out of my depth of understanding and created this Excel spreadsheet to keep track of things. I thought, 'There has to be a healthcare financial management app for this that would help me,' and when I looked into the app store, there wasn't anything available to help me, so that's why I created RexPay initially to help patients and give them a solution for this experience."… Read More
Arizona Tech Investors (ATI), an Arizona-based angel investing group focused on growth companies developing solutions in the IT and medical technology sectors, is announcing the creation of five new vice chair roles to support the group's continued growth of membership and investments. The new roles will be filled by current ATI members and will assist Chairman & Managing Director James Goulka. The new vice chairs are:
Candidate Identification and Evaluation: Robert De Lean
Due Diligence: Erik Probsfield
Membership: Michelle Tinsley
Sponsorship: Joe Cusack
Technology: Ram Sankaran
ATI is comprised of more than 100 angel investors, many of whom have deep experience as executive leaders, and the vice chair appointments will allow the group to take full advantage of their skillsets.
"These new appointments will allow us to move faster, and execute at an even higher level," explains Goulka. "We have so much knowledge and experience within our membership and I'm excited these professionals are stepping into leadership roles."
ATI provides both funding to start-up and early stage companies and advisory roles, strategic guidance, resource and partner referrals to help young portfolio businesses achieve the next level of growth and success.
Here are the winners and finalists for Governor's Innovation Awards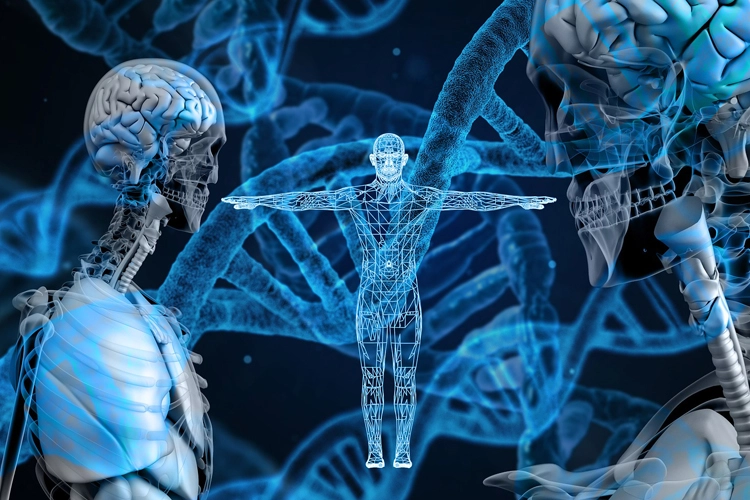 BUSINESS NEWS | 17 Sep | AZ BUSINESS MAGAZINE
Celebrating the visionaries, innovators and future leaders making critical contributions to technology, bioscience and education across Arizona, the Arizona Technology Council and the Arizona Commerce Authority have announced winners of the Future Innovators of the Year and Teacher of the Year awards, as well as individual and company award finalists for the 2021 Governor's Celebration of Innovation Awards (GCOI).
The winners will be announced at the annual event on Wednesday, October 13, from 4 to 8:30 p.m. at the Phoenix Convention Center, 100 N. Third St., West Building, Third Floor.
"GCOI is about celebrating Arizona's best and brightest in the technology industry," said Steven G. Zylstra, the Councils president and CEO. "This year we have an impressive lineup of students, teachers, leaders and companies responsible for incredible achievements in technology and who help make a name for Arizona as one of the world's premier innovation centers."
---
READ ALSO: 25 tech startups to watch in Metro Phoenix
---
"The Governor's Celebration of Innovation Awards represent Arizona's bright technology future," said Sandra Watson, Arizona Commerce Authority President & CEO. "These innovators continue to advance Arizona as a global hub for emerging technologies and contribute to the state's economic vitality. Congratulations to the 2021 winners and finalists!"
More than 750 of Arizona's finest business leaders are expected to celebrate the state's technology innovation and leadership during GCOI. The event will include networking, entertainment, a strolling dinner and a Tech Showcase, followed by a theatre-style awards ceremony. Early-bird tickets are on sale until September 10 and can be purchased online at https://www.aztechcouncil.org/event/gcoi2021/.
In addition to the finalists and winners listed below, community voting has begun to select a recipient of the 2021 AccountabilIT Lifetime Achievement Award. This award honors outstanding leaders whose work and contributions have consistently elevated Arizona's science and technology landscape. This year's finalists are Barbara Barrett, owner and CEO of Triple Creek Ranch and a former secretary of the U.S. Air Force; Bruce Wright, retired associate vice president of UA Tech Parks; Jack Schumann, co-chair of Optics Valley; and Phil Gallagher, president and CEO of Avnet. To cast your vote, please visit www.aztechcouncil.org/event/gcoi2021.
The individual GCOI Award winners are:
Judges Award Winner: Qwick, Scottsdale
Ed Denison Business Leader of the Year Winner: Intel, Chandler
One company/individual in each of the following categories will be announced as winner at the GCOI event:
Innovator of the Year – Academia:
• BIO5 Institute, The University of Arizona, Tucson
• Hong Hua, Ph.D., James C. Wyant College of Optical Sciences, The University of Arizona, Tucson
• Jim Schwiegerling, Ph.D., James C. Wyant College of Optical Sciences, The University of Arizona, Tucson
Innovator of the Year – Large Company:
• Aligned, Phoenix
• IBM, Tucson
• Involta LLC, Tucson
• State Farm Mutual Automobile Insurance Company, Tempe
Innovator of the Year – Small Company:
• CP Technologies, Prescott
• Digital Air Strike, Scottsdale
• GT Medical Technologies, Inc., Tempe
• QuakeWrap, Inc., Tucson
Innovator of the Year – Start-Up:
• Anuncia, Inc., Scottsdale
• EnPower, Inc., Phoenix
• SaiOx, Inc., Tucson
• YellowBird, Phoenix
Transformational Leadership Award:
• Howard Stewart, AGM Container Controls, Tucson
• Lev Gonick, Arizona State University, Tempe
vAmy Wolters, Cancer Treatment Centers of America, Goodyear
The individual company award winners and finalists were evaluated and chosen by the following selection committee of experts independent of the Council:
• Chuck Vermillion, CEO, AccountabilIT
• Keith Latchaw, president and CEO, MSS Business Transformation Advisory
• Doug Hockstad, assistant vice president, Tech Launch Arizona, The University of Arizona
• James Goulka, chairman and managing director, Arizona Tech Investors
• Eric Miller, principal and co-founder, PADT, Inc.
• Mary O'Reilly, Ph.D., vice president, Bioscience Research Programs, Flinn Foundation
The Council's 2021 Outstanding Tech Senator, Outstanding Tech Representative and Tech 10 Legislator Award Recipients were also announced in a separate press release on Monday, August 30. The release can be found on the Council's website here.
The Future Innovators of the Year award winners represent the best of the best of the 2021Arizona Engineering and Science Fair (grades 9-12). Each of the winning students will receive a $1,000 scholarship to further enhance his or her education, and the winning teacher will receive a $1,000 cash award.
Future Innovators of the Year Award Winners:
• Marina Galasso, Galasso Homeschool, Tucson
• Bailey Tischer, San Tan Charter School, Gilbert
• Arjun Gupta, Paradise Valley High School, Phoenix
• Lilli Seebold and Nathan Lam, Perry High School, Gilbert
• Katherine Wei, BASIS Chandler, Chandler
• Karah Mayer, Tanque Verde High School, Tucson
Teacher of the Year Award Winner: Jeremy Jonas, Tucson High Magnet School, Tucson
Teacher Honorable Mentions:
• Michelle Landreville, Paradise Valley High School, CREST program, Phoenix
• David Worth, Millennium High School, Goodyear
The Future Innovators and Teacher of the Year award winners were evaluated and chosen by a selection committee independent of the Council. The committee included members of the Arizona Council of Engineering and Scientific Associations, which supports, promotes and coordinates programs and activities of the engineering and science associations in Arizona through facilitated communication and leadership.
Dragoneer Invests $120M In CampusLogic's Financial Aid Platform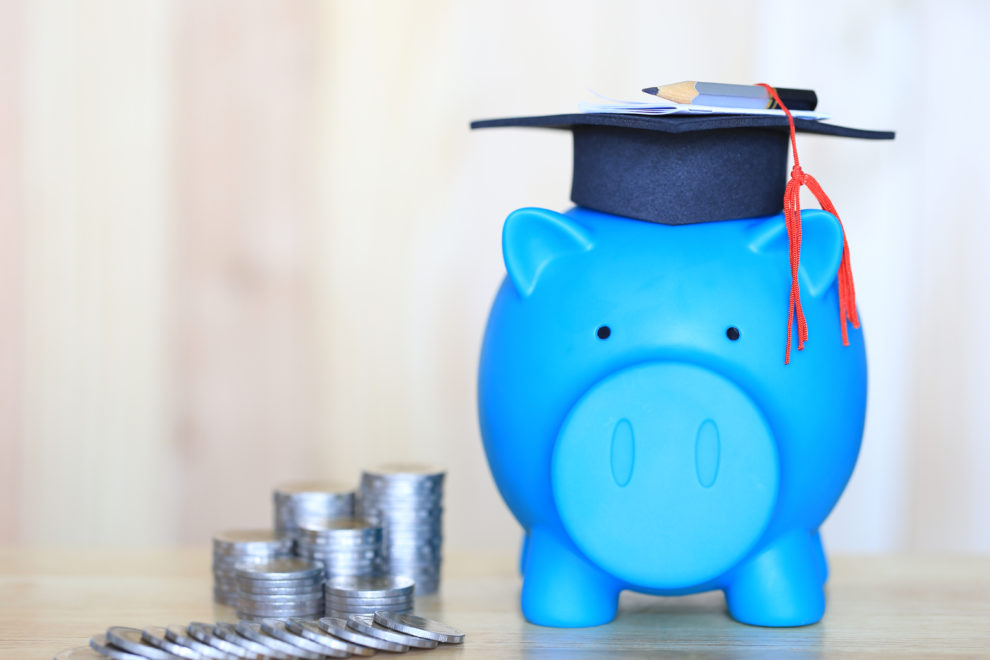 CampusLogic's new $120 million growth investment will help the education technology company expand its student financial success platform.
The Phoenix-based company provides financial tools and resources to help the 15 million students who attend colleges and universities understand the processes that often create barriers to student enrollment, engagement and retention, CampusLogic CEO Gregg Scoresby told Crunchbase News.
"We come in with tools before they start financial planning, as well as while they are already funding their education. Eventually, we plan to move into the repayment space to help them after they graduate," Scoresby said. "We replace the paper, pencil and manual interactions with software to make things mobile and easy to use."
Dragoneer Investment Group made the minority investment in the company, CampusLogic's largest since being founded in 2011. This brings the company's total funding to date to $192.8 million, according to Scoresby… Read More
Covid-19 had swift impact on angel investing, UNH study finds
DECLINE IN DEALS WILL HIT SEED AND STARTUP FIRMS THE GREATEST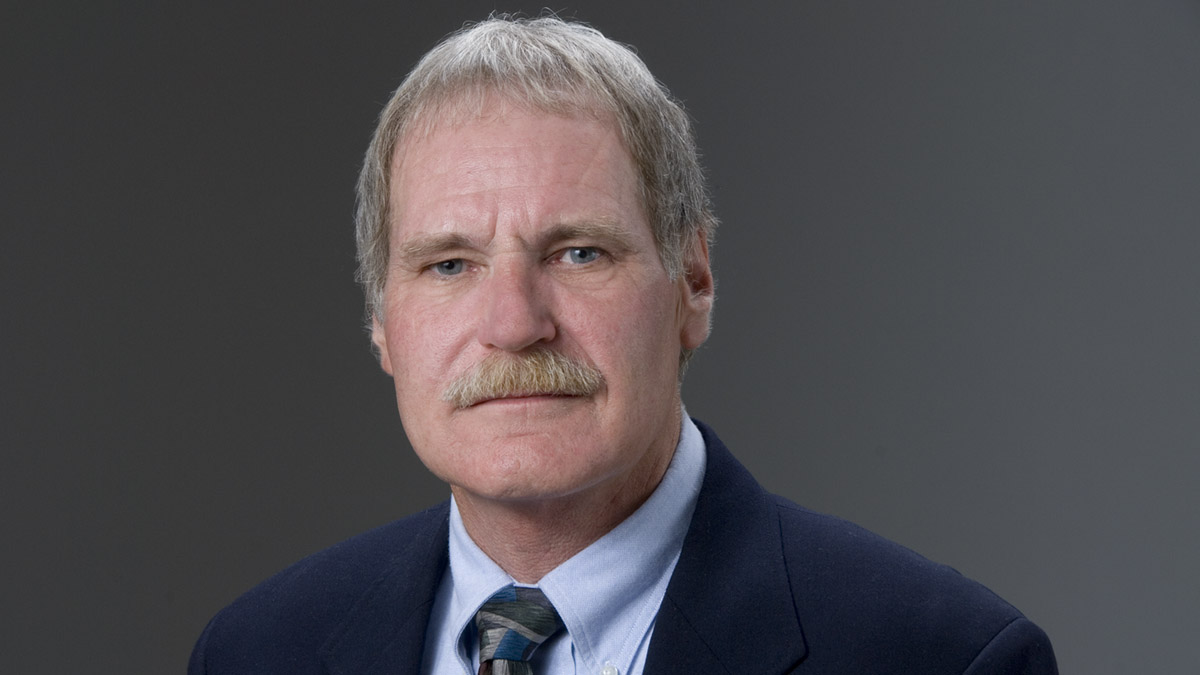 Jeffrey Sohl is director of the UNH Center for Venture Research.
All signs indicate that 2020 is likely to be a challenging time for angel investing and the negative impact could be similar to the post 2000 decline and the 2008-09 recession, according to an analysis by the Center for Venture Research at the University of New Hampshire.
But how lasting the impacts are will likely be determined by a myriad of factors, many of which are beyond the control of the angel investor… READ MORE
How Angel Investors help Startup Firms
Firms which are backed by angel investors are more likely to survive, create more jobs, and have a greater chance of successfully exiting the startup phase than otherwise comparable firms without this support.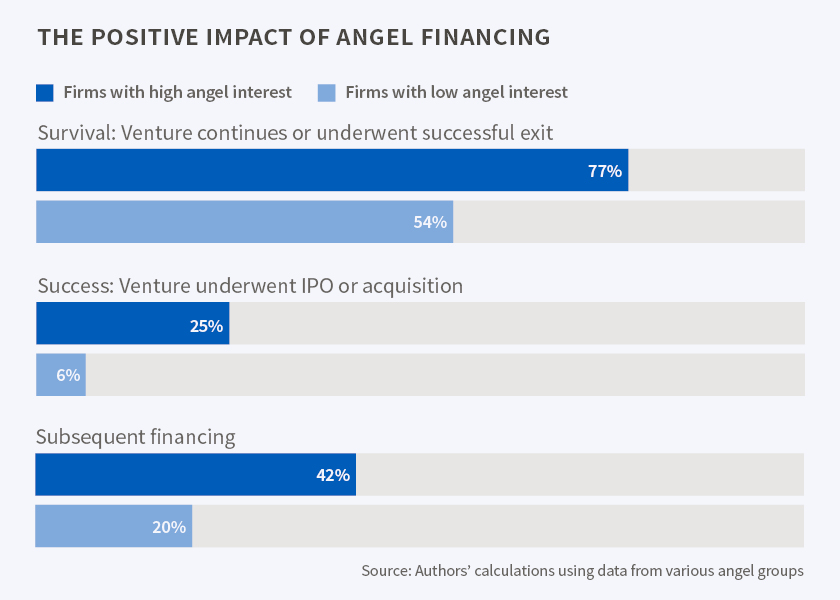 Angels — wealthy individuals who often are actively involved in the startups they back, and who typically are not professional investors — have surpassed venture capitalists as a funding source for startup enterprises in the United States. They are estimated to have had $24.1 billion of capital deployed in 2014, up from $17.6 billion in 2009. Investments by angels and angel groups grew even faster in other countries during this period, nearly doubling in Europe and tripling in Canada, starting from a much lower level.
Angel investors, like venture capitalists, fund early-stage entrepreneurs and serve as mentors or outside directors of startups. They are often more idiosyncratic than venture capitalists and uniquely focused on the firms they back.
According to research by Josh Lerner, Antoinette Schoar, Stanislav Sokolinski, and Karen Wilson presented in The Globalization of Angel Investments: Evidence across Countries (NBER Working Paper No. 21808), angels are beneficial to the growth, performance, and survival of startups, even if they are located in economies that are not friendly to entrepreneurs. Startups that have angel backing are at least 14 percent more likely to survive for 18 months or more after funding than firms that do not. Angel-backed firms hire 40 percent more employees, and angel backing increases the likelihood of successful exit from the startup phase by 10 percent, to 17 percent. In countries other than the United States, angel-funded firms are also more likely to attract follow-on financing… Read More